Lying 16° to the north of Melbourne CBD, this stunning project delivers 16 townhouses that bring a new elegant sense of eclectic style to Preston.
Designed by the renowned Fieldwork Architects the project features a striking timber exterior and raw textural materials pay homage to its surroundings.
Sustainability is always of utmost priority with beautiful lush landscaped gardens, slimline water tanks as fences between homes and a wide range of sustainable design features included.
Interiors are equally impressive, offering a sense of functionality and style to match the emerging demographics of the local market.
STRONG UPSIDE FOR CLIENTS
16° North was exceptionally well received upon release with two bedroom townhouses priced in the high $500,000's.
The project sold out very quickly, and one purchaser selling just after completion for $690,000, $101,000 above their off-plan purchase price. There has been another two bedroom townhouse resale recently via a very competitive auction for $760,000, demonstrating great upside for all clients within the development.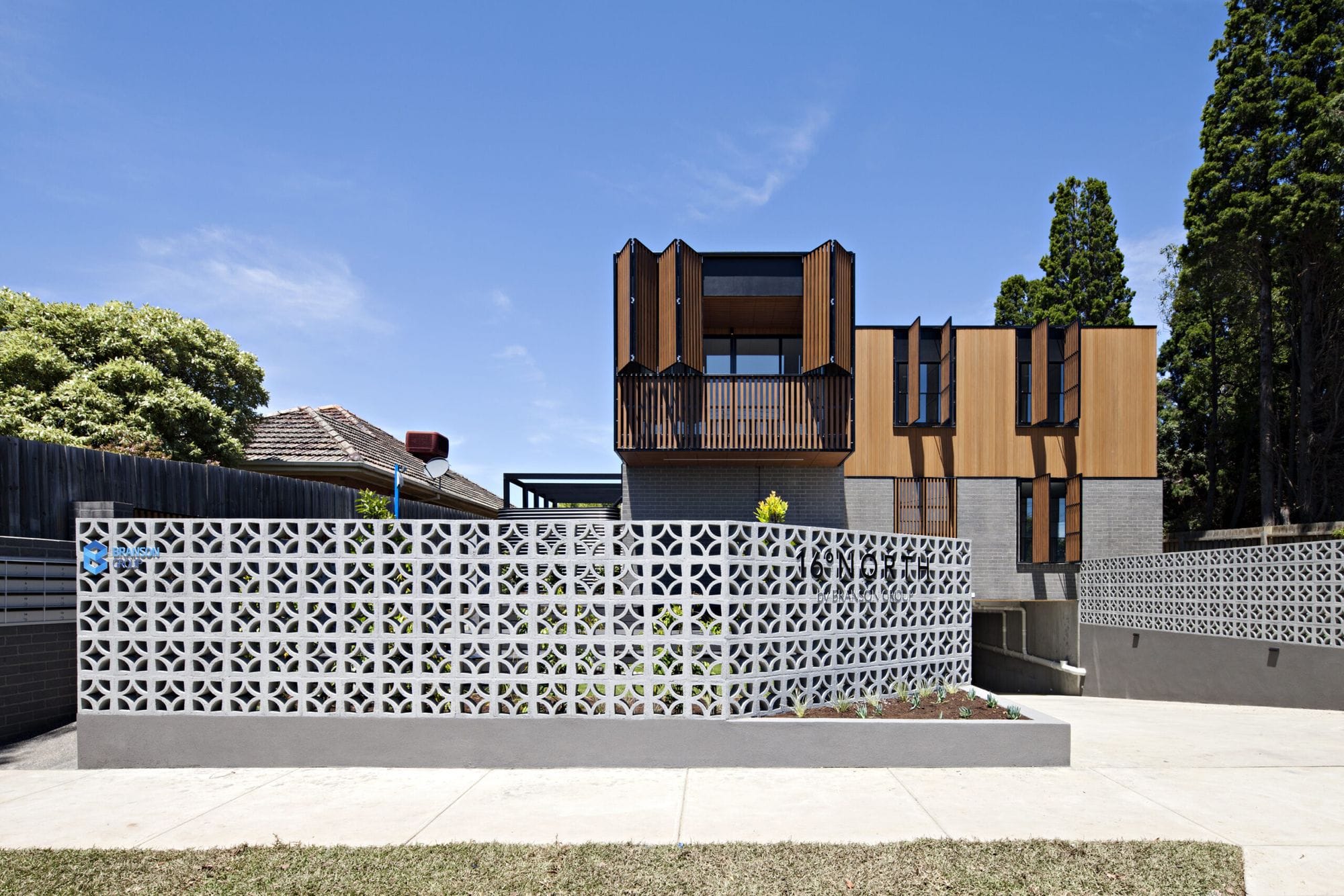 16° North
Thank you to the Branson Group, you've been amazingly responsive and helpful. I'm enjoying the townhouse immensely and the many compliments received from my visitors. I particularly like the landscaping at my place, and needless to say, the amount of storage is an absolute dream.
– Cindy