Timeless, Innovative and Thoughtful Design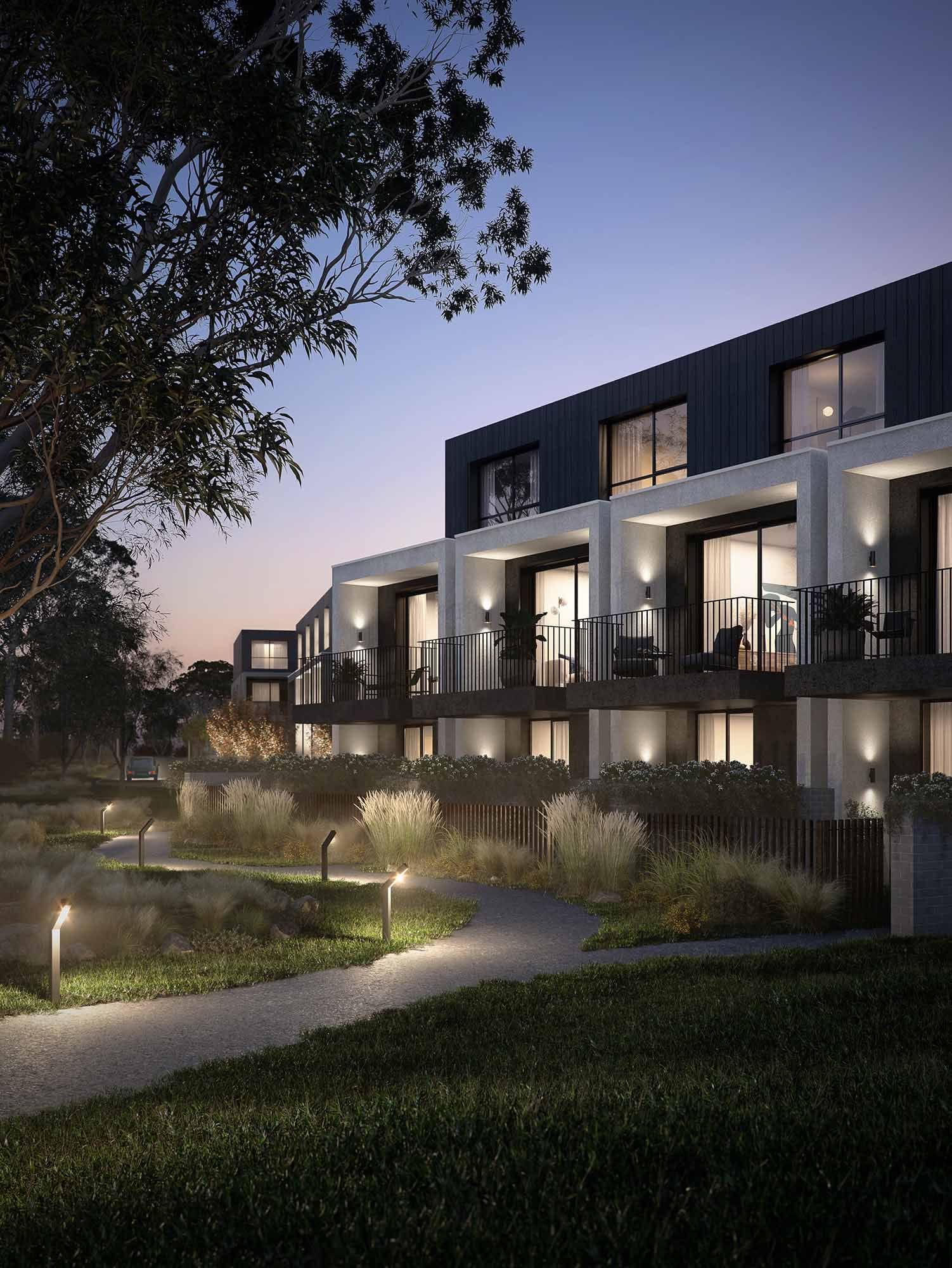 Drawing on our history in architecture, significant value is created through smart townplanning and design across all Branson Group projects. It is this added value that enables scope for high quality, premium inclusions, which may otherwise be unachievable in typical developments. We take pride in setting new benchmarks for others to follow, raising the bar in the Australian property industry.
Enduring architecture
Each property has been designed for the way you want to live, ready for the future. With our background in architecture, we have a clear vision for every detail in our projects and strive to create perfect moments and timeless legacies. Composed and refined, Branson Group homes are crafted to perfection for both owner-occupiers or investors.
We engage the best architects in the industry to design bold, beautiful properties, yet wonderfully unique and in harmony with their surroundings. We evoke a real feeling of home and community, from the arrival experience and facades, to the private sanctuaries within.
Sophisticated interiors
A Branson Group home is where function meets form, always beautiful and with a place for everything. The interiors feature a stylish and tactile natural palette, selected to delight and calm the senses. Premium finishes, fittings and appliances further complete and elevate these exceptional properties.
Crafted to maximise natural light, air flow and functionality, contemporary versatile floorplans offer great flexibility and comfort, adaptable to suit your needs. As working from home is becoming the norm, we have considered how a bedroom can be transformed into a custom home office or guest room. We've also considered multi-generational living and separate living zones for larger families.
Exclusive gated communities
Our projects are carefully masterplanned, offering exclusive, gated communities with open green spaces, outdoor dining, BBQ areas and a space for kids to run around. They have been created for families, neighbours, friends and loved ones to spend valuable moments together, creating memories and a sense of place and belonging.
Innovation for this generation and the next
Our state-of-the-art amenities further set Branson Group apart from the rest. Lock up and leave your home with confidence, thanks to CCTV security cameras and optional fingerprint entry access. There are also home automation options, bringing together all your favourite home lifestyle features at your fingertips, from security cameras and intercoms, through to TV rooms, WiFi, music streaming, lighting, motorised blinds, heating, cooling, and more. The possibilities are endless.
Sustainable and efficient
Last but not least, Branson Group townhomes have been designed to a minimum 6-star energy rating. We have deliberately made sustainable choices such as double glazing and quality insulation, as well as energy-efficient appliances, lighting, climate and gas systems. Each home will have water efficient fittings alongside rainwater collection and use, helping residents save on utility bills.
Permeable paving, natural landscaping and cross ventilation are other sustainable features that help create  better, healthier living for residents. A shared edible garden will also invite residents to grow their own herbs and vegetables, nurturing a community spirit inspired by nature.