Boutique Living At Its Best.
Once the site of the stables belonging to prominent racing identity Bart Bummings, the hallowed ground of 22 Leonard Crescent was home to champions of the turf including Melbourne Cup winner Saintly. Embracing this rich history Branson Group felt a strong responsibility to design a project to match.
Saintly Place comprises a series of boutique buildings offering oversized one, two and three bedroom apartments. Featuring gourmet kitchens with quality treatments throughout, cooking and entertaining at Saintly Place is a pleasure.
Saintly Place was exceptionally well received by both owners occupiers and investors alike, with the market responding positively to the low density boutique nature of the development, the design which was more reminiscent of a luxury building in Melbourne's inner east and the proportion of the apartments which were significantly larger than comparable property in the market.
The project was sold across multiple stages with each building selling out in a matter of weeks.
Delivering on promises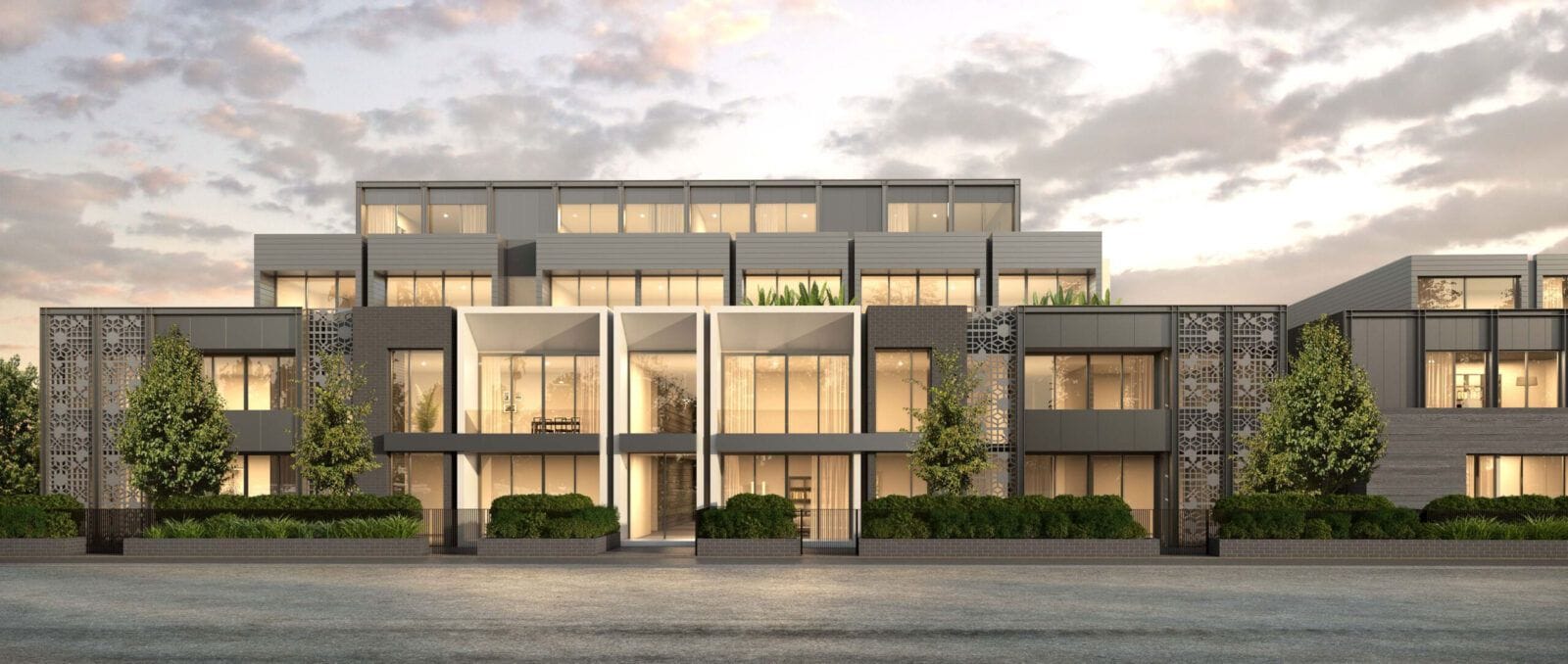 Render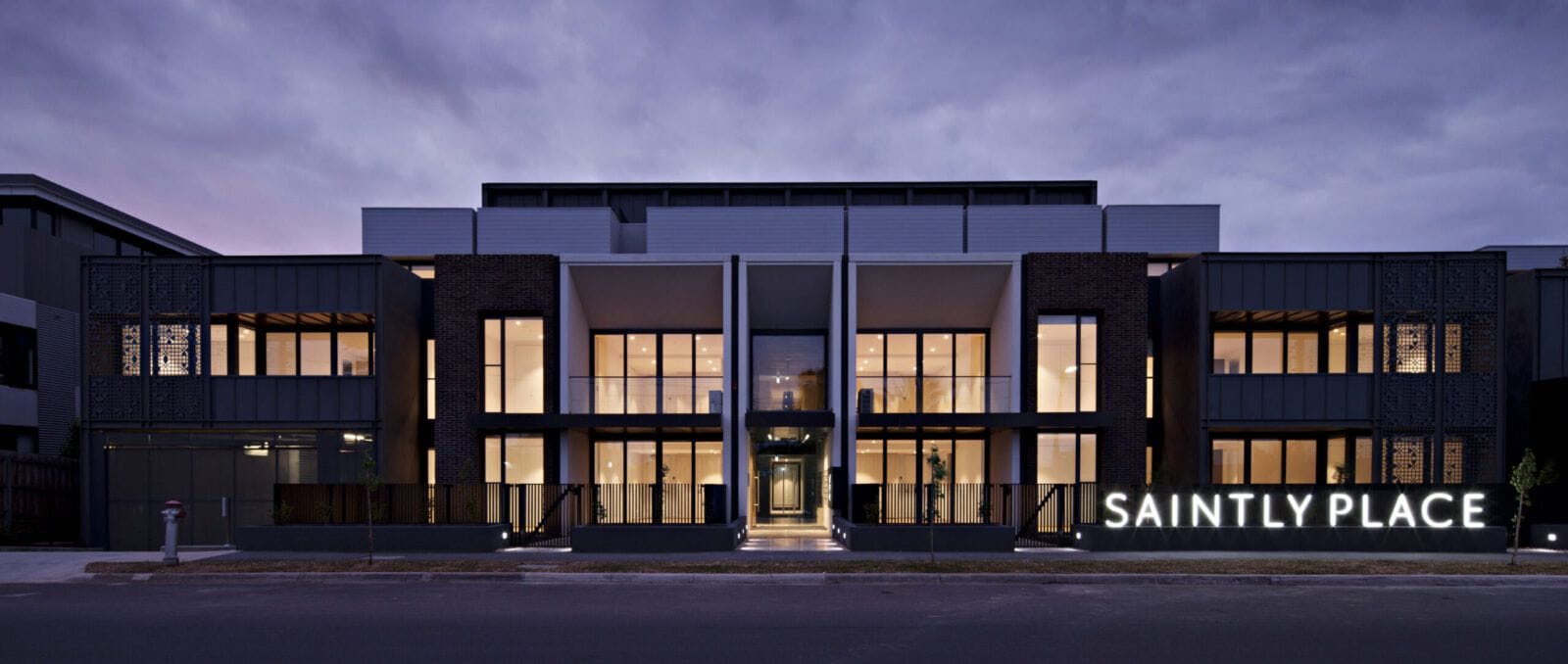 Reality
Branson Group strive to exceed the expectations of clients every time. The utmost level of importance is placed on accurately delivering every detail shown in marketing renders. These Render vs. Reality images demonstrate that Branson Group projects look better than the marketing renders on completion providing our clients great confidence in the finished product.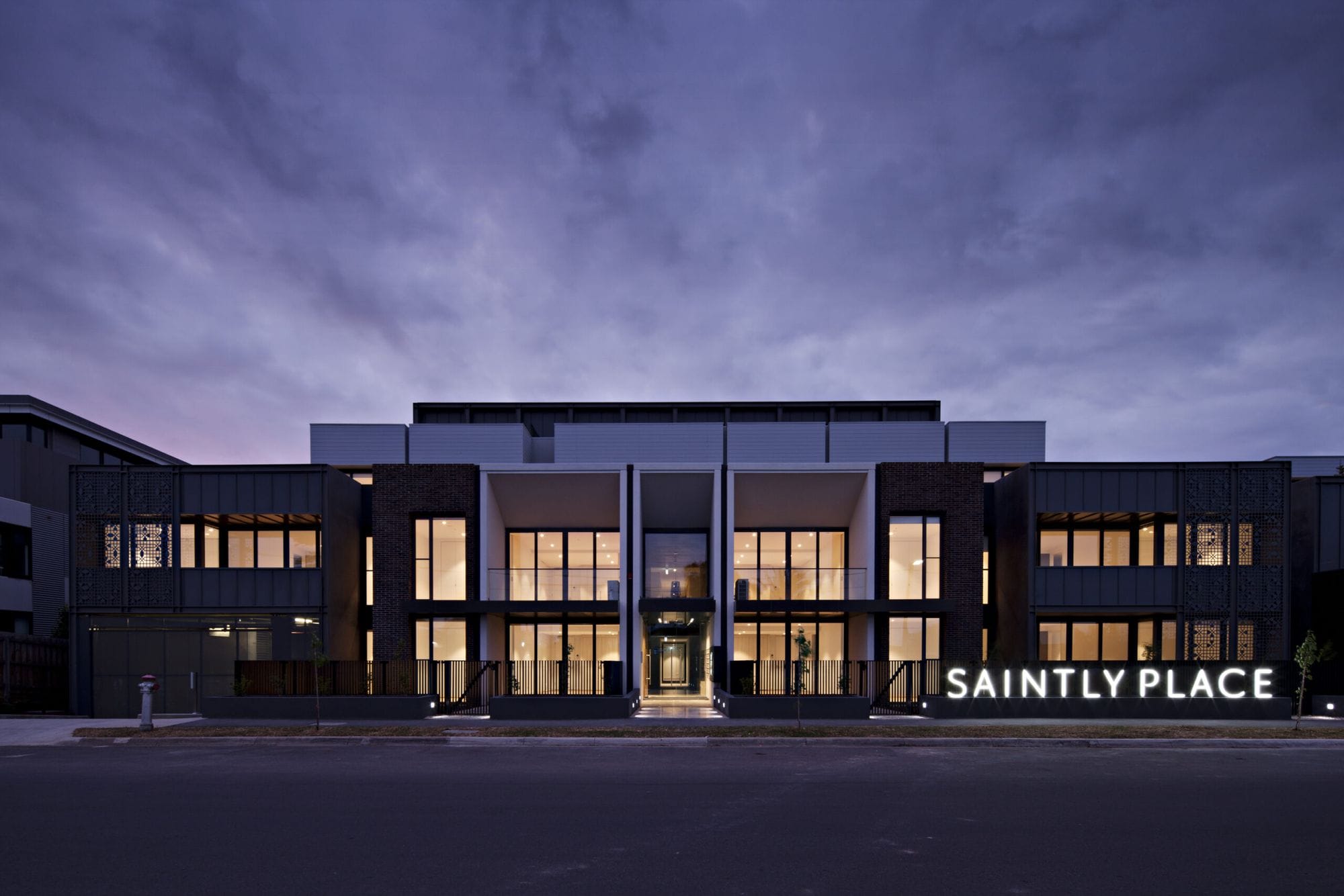 Saintly Place
Located just 4km from Melbourne CBD, Ascot Vale offers a quiet residential neighbourhood that ticks all the boxes – education, transportation, affordability, lifestyle.
These fundamentals have driven strong price growth and yields for clients within Saintly Place since its completion in 2015.